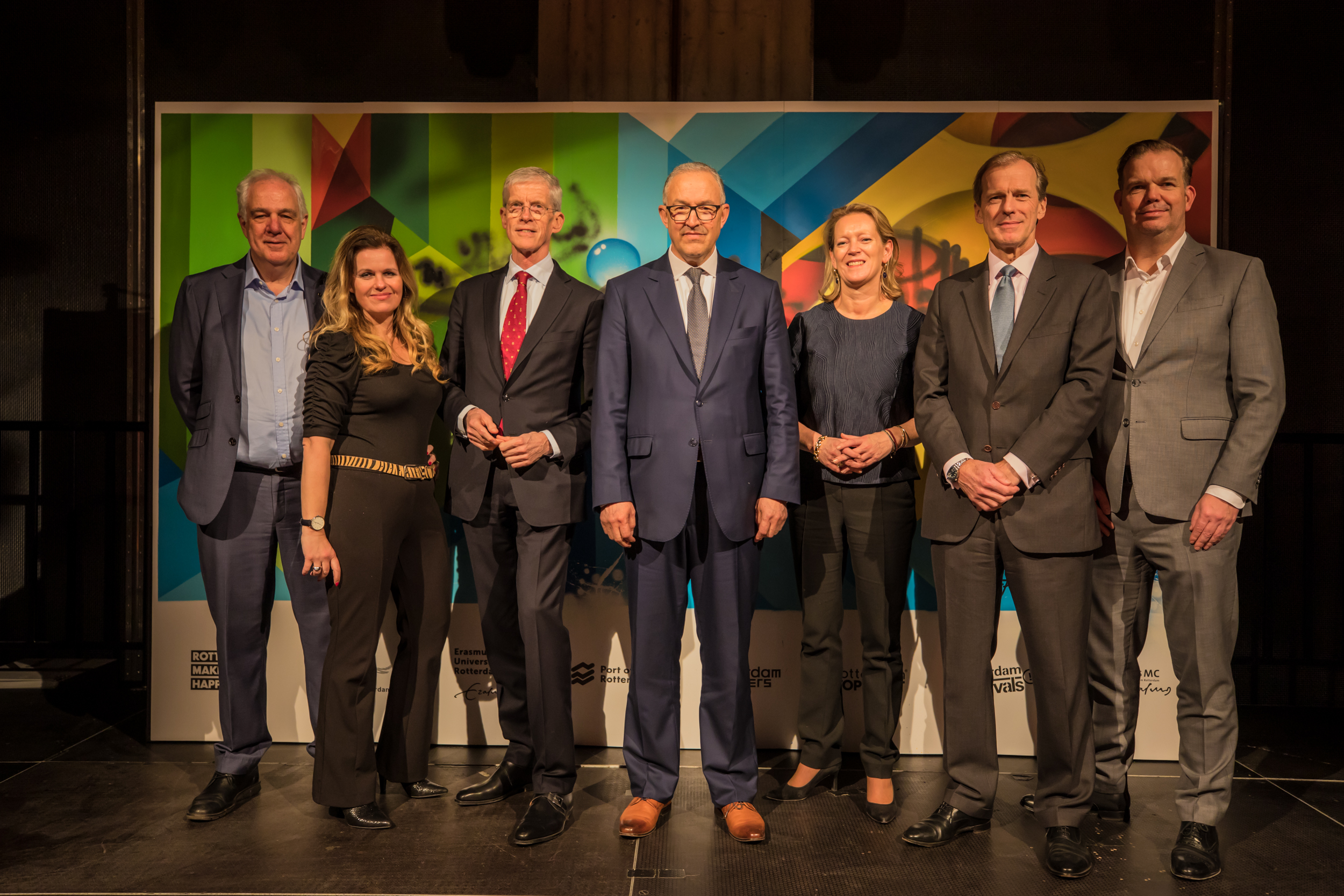 07-01-2020 – Press release
The City of Rotterdam, the Port of Rotterdam Authority, Erasmus University Rotterdam and Rotterdam Partners joined forces on 14 December 2014 to put Rotterdam even more firmly on on the national and international map. The joint efforts through the payoff 'Make it happen' reflects the typical Rotterdam mentality and showcases what the city, its port and its inhabitants are all about: pioneering, pushing boundaries and a general no-nonsense vibe.
Soon Rotterdam Topsport and Rotterdam Festivals also joined the brand alliance. After which in January 2019 yet another strong Rotterdam joined the Rotterdam Make It Happen philosophy: Erasmus MC.
During the New Year's meeting of Rotterdam Partners, the municipality of Rotterdam and Rotterdam Festivals, the directors of the seven parties signed a formal agreement to extend the collaboration by five years. They did this not only by signing the official document but also by putting their signature on the Rotterdam Make It Happen 'street art exhibition wall' made by Mr June. The exhibition wall fits in with the other Rotterdam Make It Happen street art works that can be seen throughout the city.
Curious about what the Rotterdam Make It Happen brand alliance has achieved in the past five years and what the ambitions for the coming years are? Then watch the video below.