Rotterdam photographers Claire Droppert, Iris van den Broek and Ossip van Duivenbode have taken some wonderful photographs of the city during the corona virus crisis. The 'New Beginnings' exhibition at the Euromast shows the deserted city during the 'intelligent lockdown' and the gradual return of people to the streets, as well as some innovative solutions. The exhibition reveals distinct 'before' and 'after' phases, from which a new kind of normal life has emerged.
An empty city
The Euromast commissioned photographers Claire, Iris and Ossip to take original and breath-taking photographs of a city devoid of its citizens during the lockdown, and of the reawakening as residents resumed their places in life and the city gradually regained its freedom. Among other things, the exhibition renders and celebrates this freedom.
Rotterdam Branding Toolkit
Photographer Iris van den Broek has not only contributed lockdown-themed photographs to the Euromast exhibition; her photo series 'Rotterdam in times of corona' can also be admired on the Rotterdam Branding Toolkit. The Toolkit forms part of this website, and its objective is to make photos, videos and other material available for use in any publication for the promotion of Rotterdam. Photographs taken by Iris were used, among other things, for the website 
www.rotterdamzetdoor.nl
. In the past, Claire Droppert and Ossip van Duivenbode have also contributed photographs to the Rotterdam Branding Toolkit.
International exhibition
The 'New Beginnings' exhibition can be seen at the Euromast, and it will also be on view in other international cities. That is because, since spring of this year, the Euromast has formed part of the French M56 group, and at the time of its joining the group launched 'Magnicity', a leading brand in urban high-end tourism. As well as the Euromast, members include Paris Montparnasse, Berlin Tv-Turm, 360 Chicago and One Liberty Philadelphia, so a slice of Rotterdam life will be showcased in each of these cities for three months. The international exhibition brings together the work of more than 20 professional photographers and ensures that the personality of each city is magnified and highlighted from a new perspective. If
you would like to visit New Beginnings
you can find the exhibition on the platform of the Euromast. [caption id="attachment_40565" align="aligncenter" width="800"]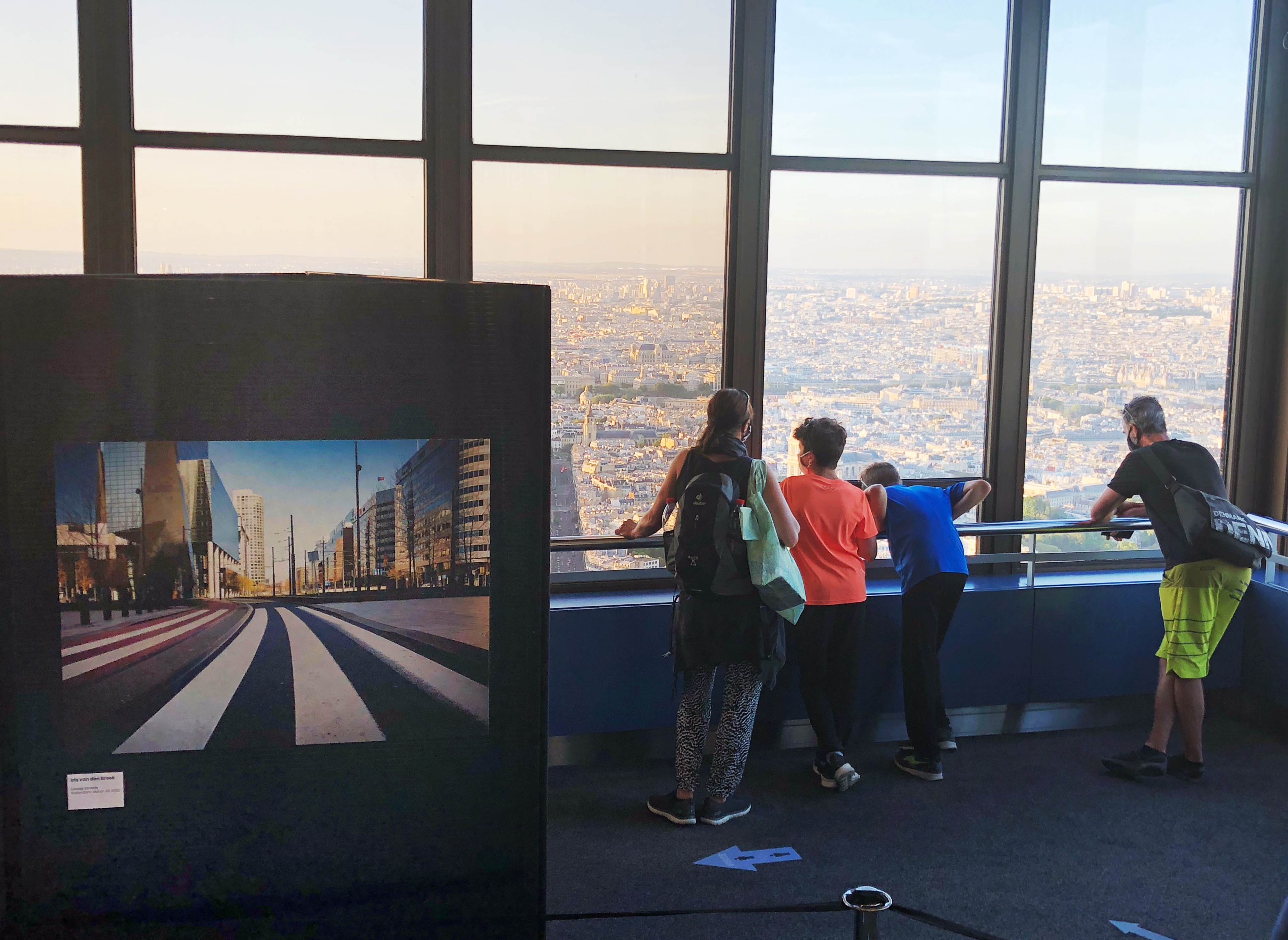 New Beginnings exhibition in Paris[/caption]