Energy Floors, Offcourse i.o. and Tryst Energy, three Rotterdam start-ups, joined Rotterdam Partners on a mission to SXSW2017, held 10-19 March in Austin, Texas. As part of the New Dutch Wave, the Rotterdam-based companies were present at the Dutch Take Over House, a platform for Dutch creative industry throughout SXSW. At SXSW2017 the start-ups presented their innovative products to an international audience.
Intelligent Future
SXSW is one of the world's main festivals and conferences in interactive media, e-culture, film and music. Offering an interesting mix of major corporations, aspiring start-ups and artistic productions, the festival is heavily innovation-driven and provides a key networking opportunity for a range of economic sectors. Start-ups from Rotterdam joined the Rotterdam Make It Happen delegation for the SXSW 'Intelligent Future' track. The activities in this track explored how technology will empower and enable new applications and possibilities, like smart cities, next-gen mobility, augmented reality and intelligent devices. The Rotterdam companies primarily focused on these themes.
New Dutch Wave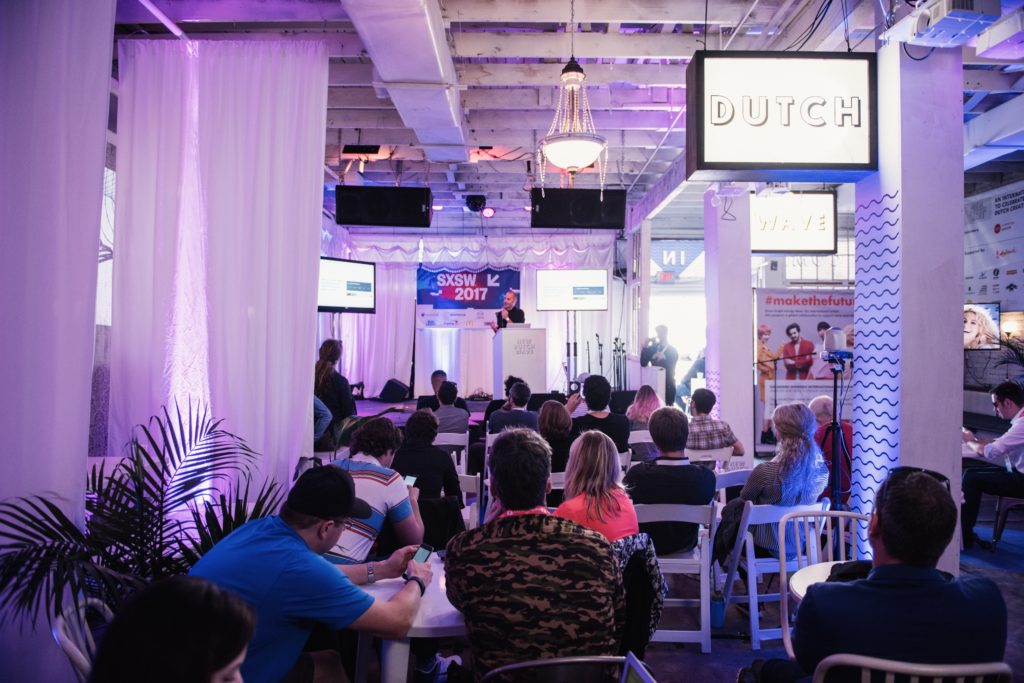 The Dutch delegation under the header 'New Dutch Wave' had a pavilion at the Interactive Expo (Trade Show) and an entire house dedicated to the initiative (the Dutch Take Over House) near the Austin Convention Center. The pavilion included start-ups from Rotterdam, Amsterdam and The Hague. Start-up Envoy Prince Constantijn officially opened the Dutch Take Over House on 12 March. The three Rotterdam start-ups had the oportunity to pitch their innovations during the Interactive Expo and to visit the Dutch Take Over House to participate in the Dutch start-up competition for international investors. They were also eligible to become one of the 10 Dutch start-ups who had a slot to present their innovations to the world on the SXSW main stage.
About the Rotterdam start-ups
Energy Floors
This Rotterdam-based company launched the first dance floor in the world that generates its own power: the Sustainable Dance Floor. The company's primary product is the Smart Energy Floor, which converts kinetic energy (from movement) and solar power into electricity, contributing renewable energy to the local power grid. These smart floors can also be used to power LED lighting, serious gaming and more, and to collect data in urban environments.
Offcourse i.o.
'Learning made simple' is the company's slogan. This Rotterdam enterprise developed an online tool that gives people the tools to explore, create and share collections of deep links to the web's best resources. Offcourse facilitates community-driven learning, making it all simpler.
Tryst Energy
How about never having to use batteries again? What if we could run everything on light energy? That's the question that Tryst Energy asks itself and the world. The company developed a high-efficiency solar energy collector, designed to feed IoT applications in low-light conditions – like indirect daylight or indoor lighting. Tryst Energy was launched from Tweetonig R&D, a Rotterdam-based firm specialising in smart consumer tech.