A very large wooden staircase was built to mark the 75th anniversary of the reconstruction of post-war Rotterdam. 'Rotterdam celebrates the city' was a series of events held in 2016 of which this temporary staircase was a part. Made of scaffolding, it was constructed next to Rotterdam Central Railway Station reaching the rooftop of the Groot Handelsgebouw. Visitors and local residents could climb the 180 steps and admire the views of the contemporary city of Rotterdam from this Giant Staircase (De Trap). This scaffolding installation was designed by Rotterdam architect Winny Maas from MVRDV architects, also known for the Markthal. A total number of 368,611 visitors climbed the staircase – a constant flow of visitors for 12 hours a day 5 weeks in a row.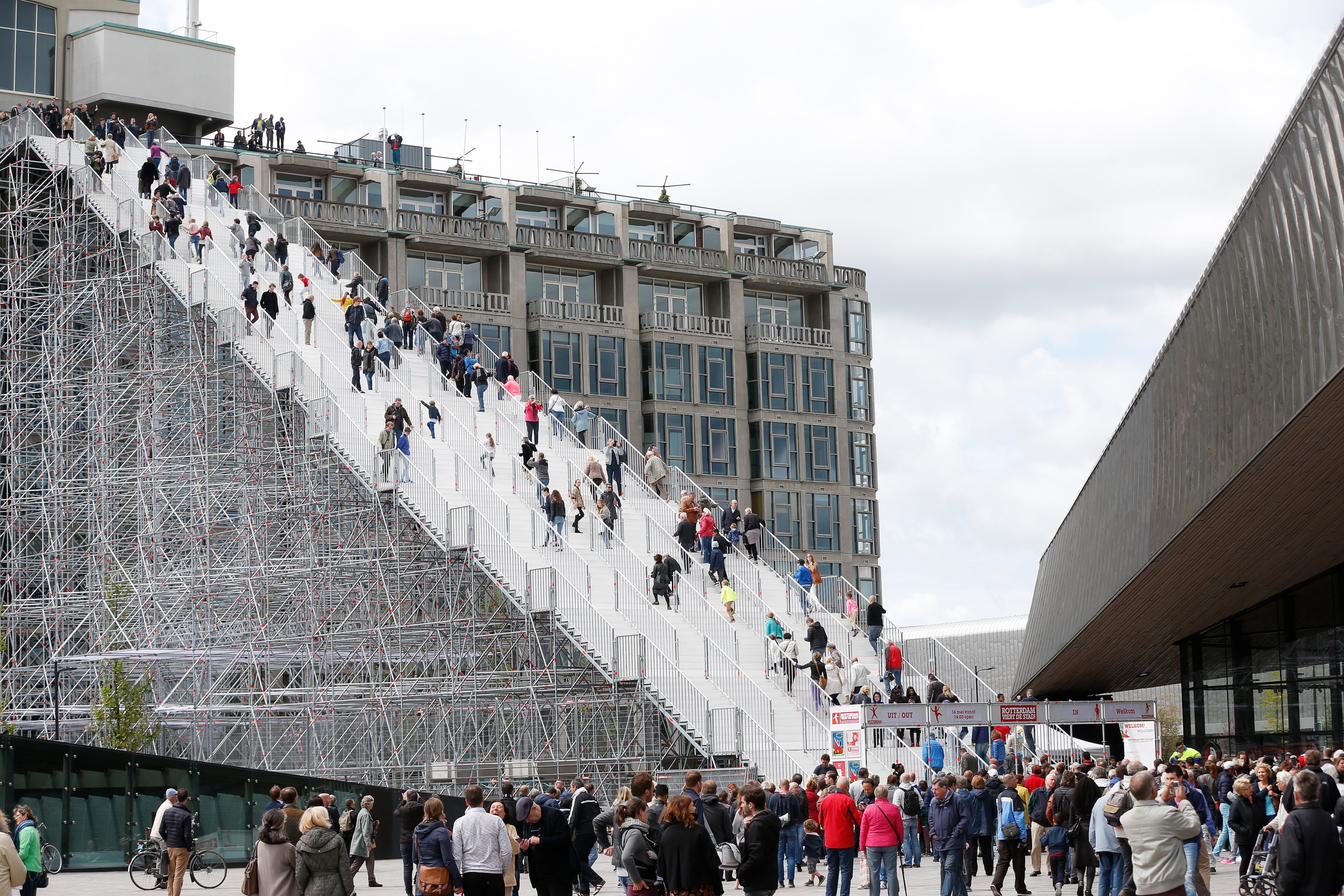 Publicity
The project received a great deal of publicity. The media wrote about The Giant Staircase, both in the Netherlands and abroad, from Chile to Hong Kong. The Dutch TV show Holland's Next Top Model used this staircase as a catwalk. The hard-core fans of Feyenoord were photographed here and the Dutch bands The Kik and the Amazing Stroopwafels co-wrote a song about this enormous staircase.
Persistence and lots of effort
Until two months before the opening, it was uncertain whether the Gigantic Staircase would really be built. There were problems with the financial side of the project and with the permit. In the end, the staircase was built – thanks to a great deal of persistence and lot of effort. The Gigantic Staircase is a great example of a successful Make It Happen project.