Not being afraid to ask questions, helping each other, and making important new contacts. This is, in a nutshell, what Crowd Force Rotterdam is all about. "Starting a business is a different ball game. It requires lots of guts and sometimes a little help. Every budding entrepreneur will tell you that. I really think it is a very Rotterdam thing to do, to get onto a stage, throw your question out there, and then just sit down together to exchange ideas about it. Very practical!" says Lorenzo van Galen, himself a multimedia entrepreneur and one of the connectors of R'damse Nieuwe, the network behind the Crowd Force initiative. R'damse Nieuwe is a community of and for young Rotterdam-based entrepreneurs. R'damse Nieuwe has set out to get young people involved in the Rotterdam economy and offer them a platform for sharing ideas, knowledge and experiences. The network wants to make connections and create opportunities through ambition, inspiration, and collaboration.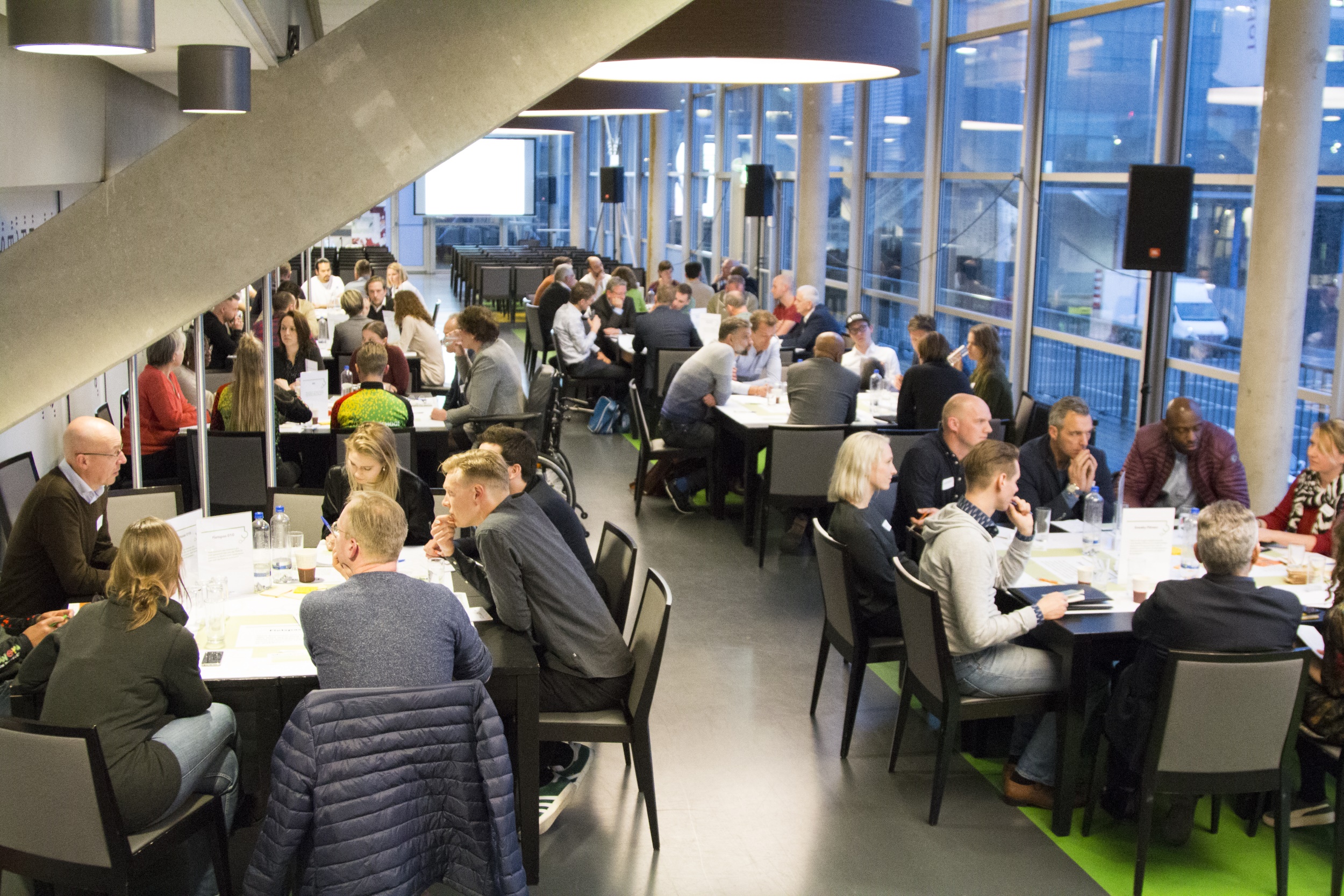 Knowledge sourcing
One of the ways in which R'damse Nieuwe brings young entrepreneurs into contact with each other and other stakeholders in and from Rotterdam is through Crowd Force Rotterdam, a series of events that lets budding entrepreneurs ask the crowd for input on things they are working on and tap the crowd's knowledge, tips, creativity, and network. It is one of the key crowdsourcing catalysts for Rotterdam-based initiatives.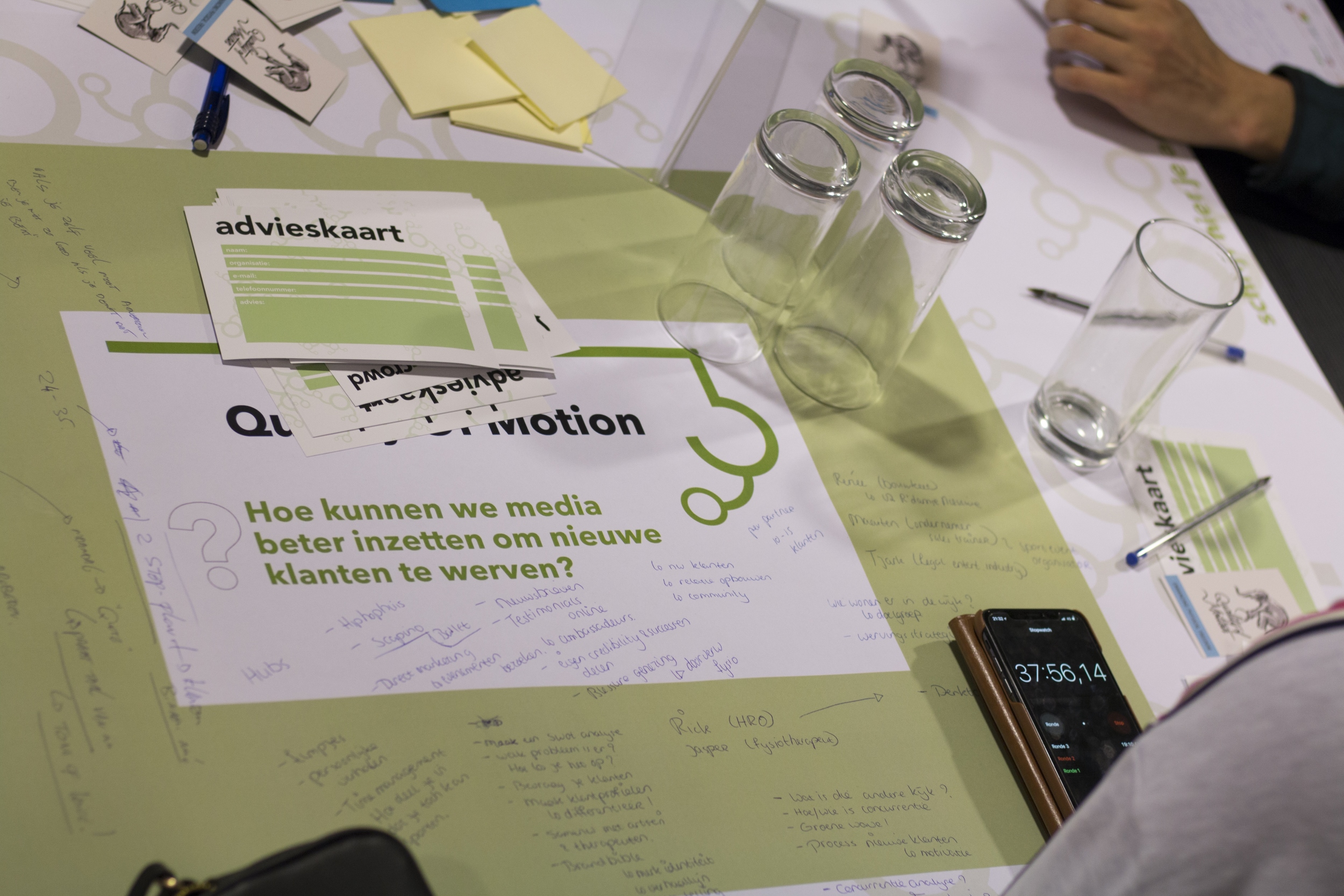 "It truly revolves around a willingness to help each other make it happen in Rotterdam. As to the questions, anything goes, you only have to be committed to your question and not be afraid to ask it. There is always someone who wants to listen and who can help you along with their experience and network. What I love about it is the atmosphere and the palpable drive at these Crowd Force meetings. And the creativity with which people approach entrepreneurs' questions. Someone else's unexpected take on your issue often opens up a new direction or solution that you would probably not have thought of yourself" says Lorenzo.
Blue City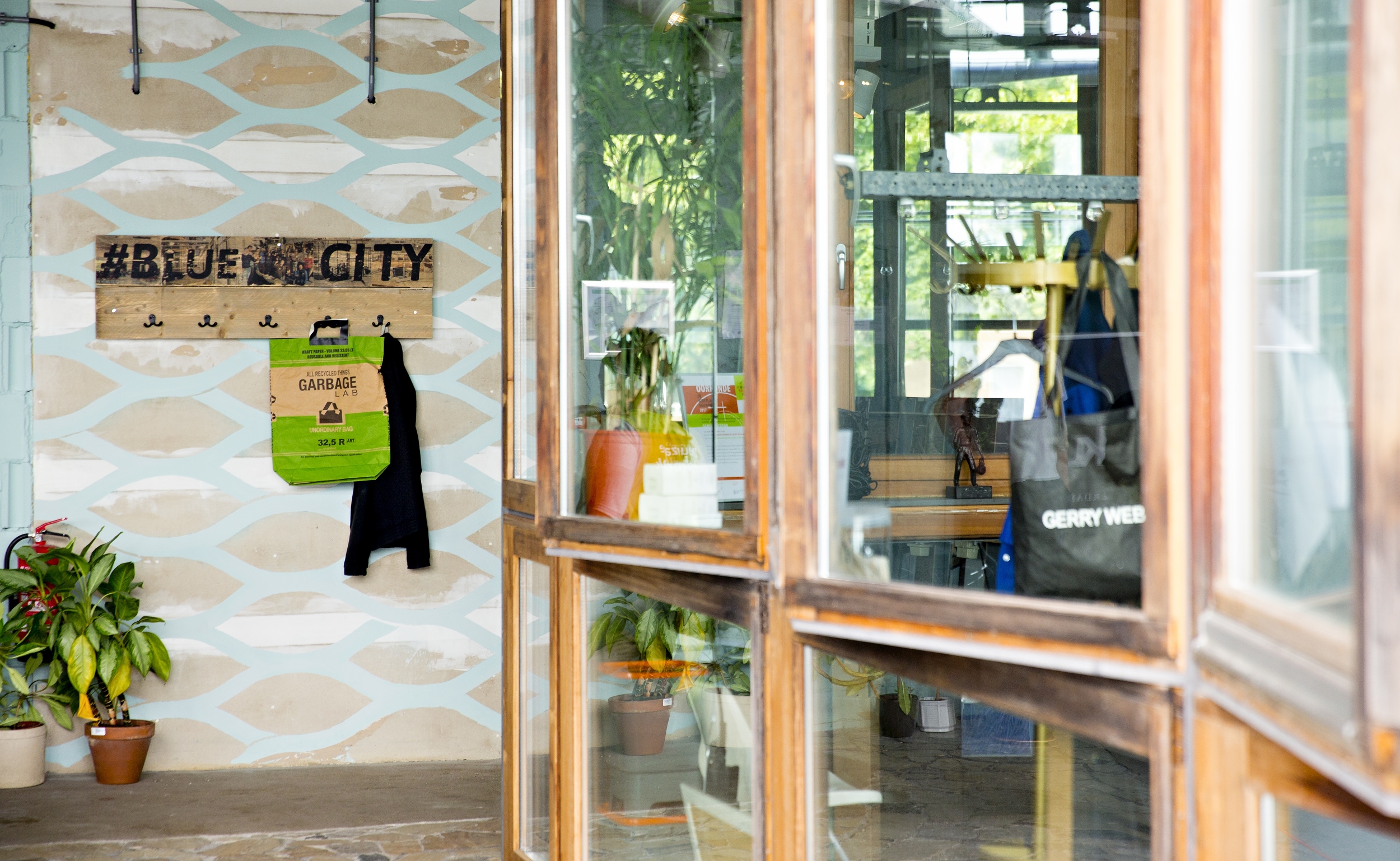 The initiative has meanwhile racked up 12 Crowd Force meetings, where many young and budding entrepreneurs have taken the plunge in front of an engaged crowd. Blue City, the pilot city for the circular economy and meanwhile a well-known name and location in Rotterdam, has taken part in two Crowd Force meetings so far. Sabine Biesheuvel about their Crowd Force experiences: "Blue City basically operates in a sort of 'blue niche'. Crowd Force enables us to step out of that niche and into a much broader network. This is extremely valuable to us, especially being the new kid on the block. You make new contacts and people join your thought process, offer all kinds of ideas and input, sometimes even things you never thought to ask for. Very valuable!" "And that is precisely what we are in it for, and what I find so typically Rotterdam. Helping each other get ahead. Doing a little thinking outside the box on a pleasant and informative evening. Great, right?" Lorenzo adds.