Some things may start with a dream or idea, but what happens when you combine human capital, creativity, entrepreneurship and energy? Albeda NEXT, we think!
Albeda Next is a community of students, teachers and the corporate world. We organise extra-curricular activities for students who have a strong bond with a career and citizenship. This is an inclusive concept for students from all educational disciplines. Activities, workshops and master classes are organised by, and for the sake of, students in the context of 21st century skills, inspiration and talent development. Along these lines, Albeda Next wants to stimulate connection and amazement, as well as supporting students in shaping their networks and preparing them for a lifetime of development.
Objective
The objective of Albeda Next is to help young people to shape their story. Some of their questions might be: Who am I? What do I consider essential? Where do my talents and strengths lie? Albeda Next helps students to answer such questions and also serves as a stepping stone to the next part of their journey.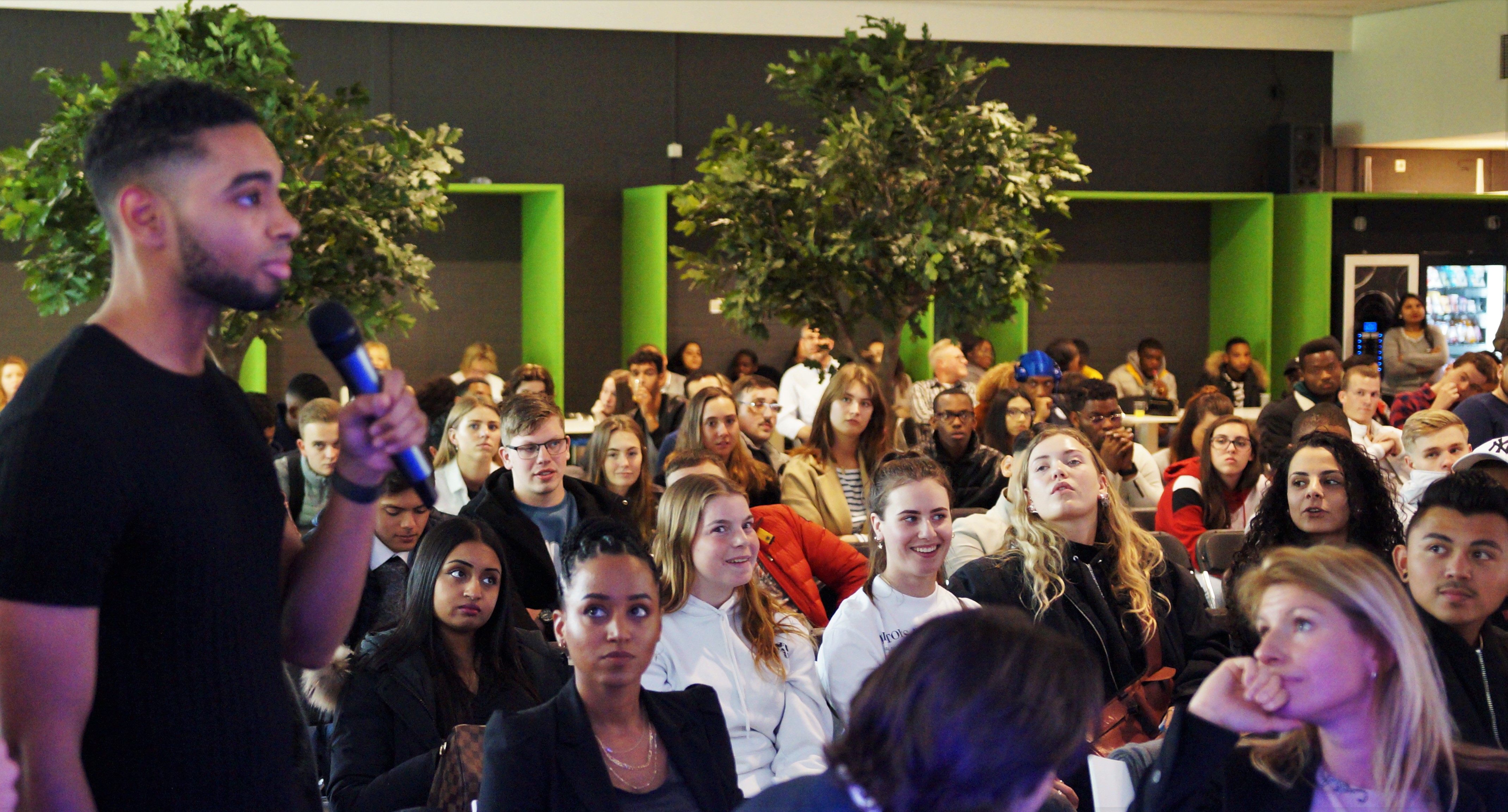 Twenty-first century skills like an entrepreneurial mind set, collaboration, digital skills or networking are typically key to events developed by Albeda Next. These events invariably start with an inspiration round, in which the speaker guides our students through leading questions such as: What did this mean to you? How did you give shape to the project and in what way did you improve yourself? Using real-life role models, we try to assist our students in giving meaning to these themes. We want to inspire our students by teaching them and motivating them to make practical use of their skills.
View an introduction to Albeda Next here.
Workshops
Alongside the inspiration sessions, the young students also work on their skills. In doing so, they are supported by trainers who provide substantive feedback and coaching as well as inspiration to further student development. Albeda Next facilitates the choice of a personal learning track for each student so they can identify the talents and skills they want to develop. The students earn an 'edubadge' for each skill to add to their personal badge passport.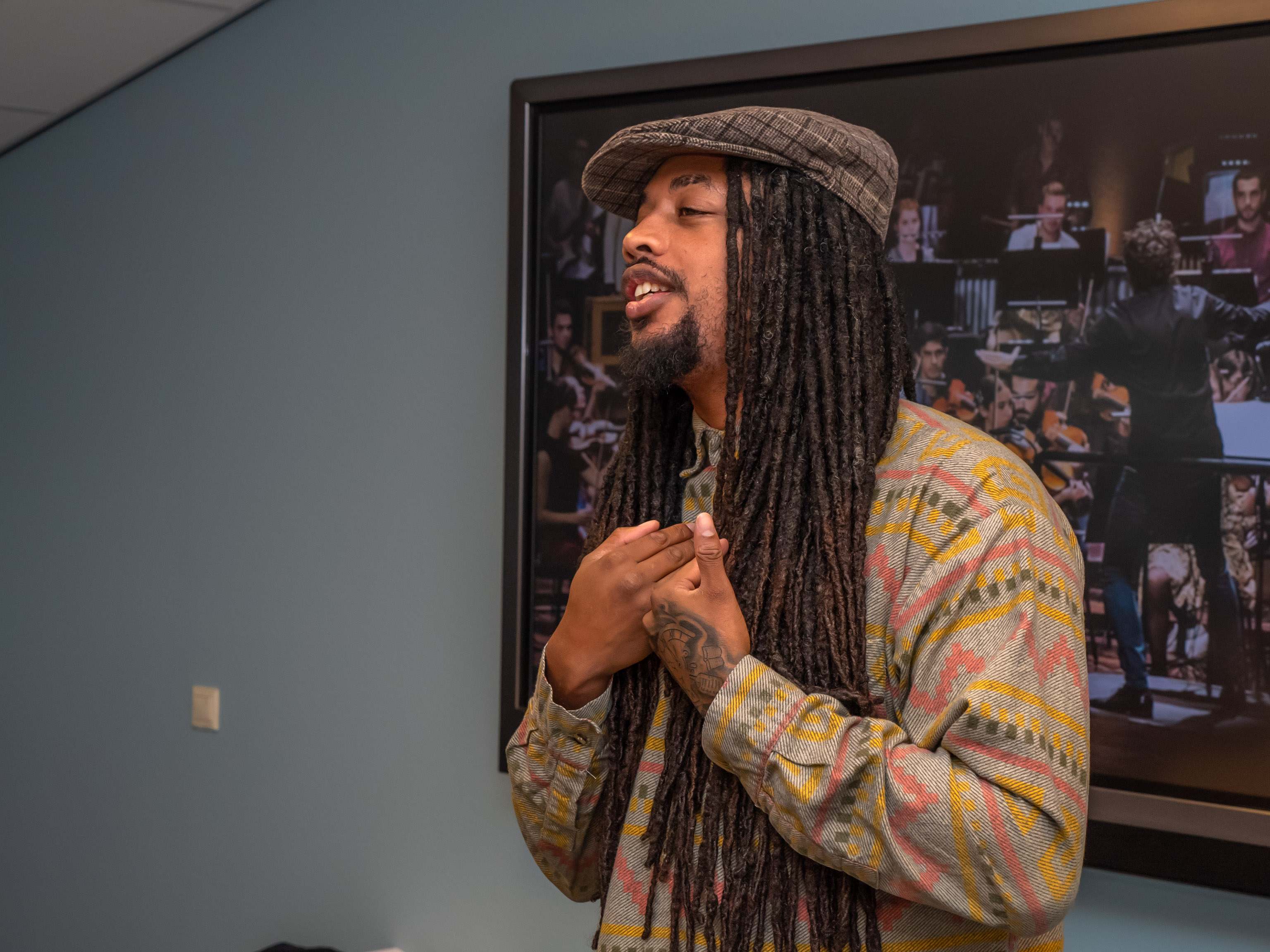 Edubadges are mini-certificates; a digital reward indicating which skills have been acquired. Albeda is the first Dutch Regional Education Centre to issue edubadges to intermediate vocational students; an innovation that provides a convincing digital representation of the personal learning track of young students.
Networking
Together with inspiration and skills, professions and profiles are also key. The Albeda Next community acquaints young students with role models who, following their intermediate vocational education, have established themselves in all walks of life. We also highlight the huge range and variety of professions and possibilities. Albeda Next includes a large group of businesses and institutions, all of which form part of the community. These organisations have made a commitment to the community in various ways, and provide services including inspirational speakers, facilitated workshops or making available positions for trainees and/or apprentices.
Experiencing success within a trusted environment
We regard our school as a practice ground and the city as a learning workshop. Experiencing success is key to the development of young people and to anyone who is learning. Albeda deploys Albeda Next specifically to provide an environment where young people, in addition to following their regular lessons, can express themselves and gain fresh experience, as well as enjoying success. Using instruments such as dance, music and dialogue, Albeda Next offers an arena for young people where they can learn and express themselves within a safe environment, including the practising of living together. Young students participate in all kinds of debates and community sessions where they are literally allowed a seat at the table; this is where they can join in, where their opinions are heard and where they matter.
View Albeda Next's inspirational video here.
Would you like to join the Albeda Next network?
We are always looking for inspirational external speakers who want to form part of the Albeda Next network. If you are interested in joining us, please send a message to the Instagram page of @albedanext, or e-mail Gyzlene Kramer-Zeroual: g.kramer@albeda.nl.