Rotterdam provides the ultimate environment for sport at the highest level. This is made possible thanks to its superior training facilities, an impressive list of prestigious sports events, an arena fit for top-level competitions, support provided by the City Council, and the city's residents and businesses, all of whom are keen participants or spectators, truly proud of what Rotterdam offers the sporting world. It's no surprise that over 50 potential Olympic competitors from Rotterdam are chasing their dreams here, making every possible effort to reach the absolute top.
Whether they are studying, training or living in Rotterdam, or were born there, they all have one thing in common; this city is their home!
Olympic Dreams
Proud of these top sportsmen and sportswomen, Rotterdam Topsport offers them active support in achieving their goals. We intend to do so by promoting enthusiasm and commitment among corporate communities and private individuals. Not only do we enable you to get to know, and even to meet with your favourite sport stars, we also hope to keep the ball rolling by spurring you to continue following them as a proud supporter, hence encouraging them throughout their key (qualification) matches and events and, later, during the Olympic Games. Support may also come in the form of (corporate) sponsorship.
As early as next year, Rotterdam will be following its own Olympic dreams. Not only can you follow our sportsmen and women via the media, social media and our website, you can also see them return to the place where they grew up, where they live, work, study or train. We will introduce you to our Olympic competitors and will keep you up to date with their progress and performance. We will be sharing their stories and asking them about their connection with Rotterdam, just like we used to do with our heroes Bart Deurloo, Dwayne Kemp, Marhinde Verkerk and Marieke Keijser.
All sports people see eye to eye on one matter; connecting with each other, sharing knowledge and expertise, and connecting with the city and its businesses are all very precious!
Personal letter
On July 18 this program was launched during an entrepreneur breakfast held in the Burgerzaal room in Rotterdam's town hall. On the occasion, we asked attending entrepreneurs to support top-level competitors to help ensure they have all they need during their preparations for the Olympic Games. Entrepreneurs can participate as an official partner for an investment of € 2,200. In return, they receive a box with a personal letter from one of the 50 Rotterdam sport professionals who will be heading for Tokyo.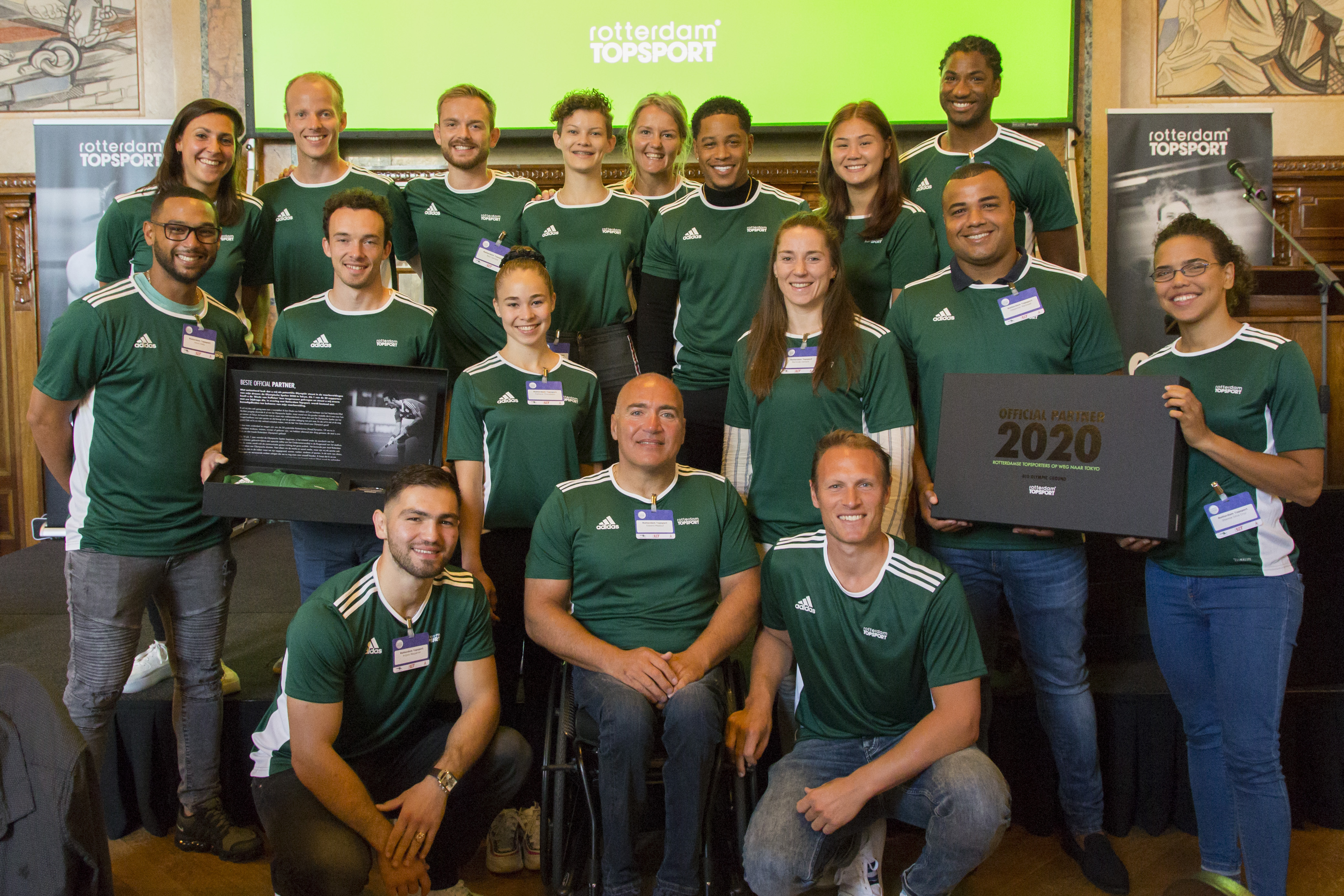 Ultimate Purpose
The promotional video shows how hard they are all working to achieve their ultimate goal and explains why we ask entrepreneurs to support them.